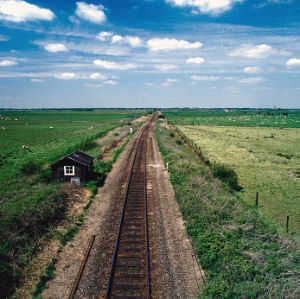 A few longer runs and some trail running with Jack in the last few weeks. The trail runs have been in the vibrams, as they have long stretches with super sharp rocks that just can't be avoided. I'm not ready for that yet!
I ran home last night barefoot. 14.6km. Not a blister, no pain, it was a breeze. I thought it might be a stretch to aim for a barefoot marathon only a few months after seriously starting the barefoot running (the previous 6 months had been in the vibrams), but I am starting to think it is not only possible, but may be beneficial.
My pace was very consistent last night, starting out at a cruisy pace of 5:20-5:30 km's, and then gradually speeding up to 4:50-5:00 pace, despite being mostly uphill (albeit a subtle climb) on the way home. It felt easy, almost too easy. At times I felt like I was barely going faster than a walk, but the GPS watch doesn't lie. By the time I'd finished, I was almost disappointed that I was home.
If running barefoot helps me regulate my pace to the point where a 15km run feels like a warm-up, I'm riding that train all the way to the end of the line.